Latest On The Nocturnal Nina Blog
Nina Crespo: I'm happy to introduce you to Michele Arris. She writes steamy romance books that will carry you into the world of happily ever after. Grab one of her books, get comfortable and enjoy! 
Nina: Is there a talisman or something habitual that keeps you motivated or on task with your writing?
Michele: Before I sit down to write, I must have my favorite pillow at my back. It's an old, worn pillow that I've had to repair tears and add cotton filling many times over. Also, when I'm up writing during the witching hour, which is more often than not, I'll write in the dark with the only light coming from my computer screen. I tend to focus better that way.
Nina: What is your favorite food or beverage reward while writing or for finishing a book?
Michele: I like to have a cup of hot tea on hand when I'm writing and usually a bag of white cheddar popcorn. Strange combination, I know. On occasion, I'll switch out the popcorn for freshly baked chocolate chip cookies to get a sugar boost.
Nina: How do romance novels bring magic to the world?
Michele: I think romance novels are magical because it's like eating a six-course meal with a delicious dessert at the end. The hero and heroine meet, their relationship grows, they fall in love, go through conflict and may separate for a time, suffer being apart, make their way back to one another, and finally live happily ever after. In short, romance novels are an exciting, magical world of hot men, beautiful women, sex, humor, conflict, and a guaranteed happy ending.
The best part is I can glutton to my heart's content, without the worry of weight gain. Now that's magic!
About the
Book
Sparks fly in this spicy romance debut when an ambitious career woman meets a golden boy billionaire determined to capture her heart.
CEO Billionaire Lucas Marx isn't used to hearing the word "no." So when he hits on gorgeous moonlighting waitress Bailey Walters and she coldly turns him down, he becomes focused on finding a way into the captivating woman's heart.
Bailey knows men are more trouble than they're worth, and golden boy Lucas is especially dangerous. Turns out he's not just any guy, but the ex of her boss, who is determined to get him back. Bailey is focused on building her career in interior design, and if her boss finds out she's stolen her man, she'll lose everything.
When Bailey's assigned a design project for Lucas's home, their attraction soon becomes too hot to handle, and Lucas resorts to bribing Bailey's best friend into setting up a date for them. But building a relationship on lies and deceit is never a good idea…
Can Lucas crack Bailey's steely façade to find the vulnerable woman hiding beneath? Or will he discover it's his own heart that needs defending?
Amazon | B&N | iBooks | Kobo | Google Play | Crimson Romance
Excerpt
"Why do you fear me?" Looking up at her, he sat forward with his elbows on his knees, head cocked to the side, studying her. "Or is it that you fear your reaction to me?" At her quick look away, he grinned. "That's it, isn't it?"
Bailey had to laugh again at the enormous size of his ego. Obviously, the man was used to women drooling over him. "I don't fear you. I just know how this ends." She had been ready to take Sienna's advice and go out with him, but now …
"Enlighten me since I don't share your clairvoyant gift." Seeing her eyes slit hot, he smirked with a look of enjoyment that he was getting under her skin. "Well, I'm listening, Miss Walters."
"You'll take and give nothing back. I'm not Sandra. You won't see me pawing and panting after you," she bit out. His brows shot up before slanting inward, looking both surprised and perhaps offended.
"You think I like that? That I get off on a woman's supplication? So you've defined me." He dragged his fingers through his hair and looked over toward the window wall.
Her remark bit deep, Bailey knew. She'd already made up her mind on the type of person he was without getting to know him. It wasn't fair. How had their meeting turned into this messy discussion?
"Lucas?" His name was said with purpose as she sat back down and laid her hand upon his that rested on the sofa. "I shouldn't have said that. It was out of line. I really don't know you well enough to judge you in that way. I'll admit that the little I do know about you comes from the Internet. My mom has a saying: Believe half of what you hear, see, and read about a person because there are always two sides to every story."
He looked at her then, and the hard lines between his brows slowly diminished. "I like how your southern drawl creeps in now and then. Really, I find it quite sensual," he said with a bit less suggestion to it. "Have dinner with me tomorrow evening. You can then decide if I'm worth getting to know."
"Okay, but I'll pick the place where there is less chance of running into Sandra." His eyes brightened, letting her know that she'd caught him off guard for once. "Sandra is never to know about this, Lucas," she said firmly, and that beautiful smile returned.
"I have no intentions of discussing anything short of the work on my home with Sandra. Even that can be discussed with you. So where to, Miss Walters?" Looking into her eyes, he brought her hand to his mouth and lightly brushed his lips across the back of her fingers.
Sweet mercy! His soft lips and warm tongue drew slow circles on her knuckles. It shocked Bailey how swiftly her nipples tightened and her sex pulsed over such a simple act.
"Where are you taking me?" he asked with a mischievous glint in his eyes.
Bailey reined in her growing desire for him in order to focus and gave his question some thought while lightly tugging her hand free to relieve the throbbing between her legs. "I know just the place. Be sure to dress casual and comfortable."
"You won't tell me?"
"It's a surprise," she answered with a grin. "You can pick me up at seven thirty. That should give us plenty of time."
"Miss Walters, whatever your heart desires, I'm at your command."
"Are you now?" Bailey smirked, and his head cocked slightly at the mischievous look she now gave him. "At my command, huh? We shall see."
About the Author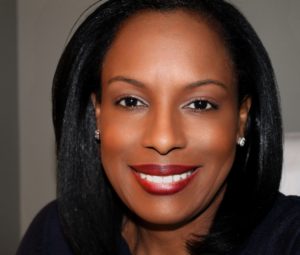 Michele Arris is a Golden Heart® award-winning author in contemporary romance. Her writings are edgy and downright steamy with a melting pot of strong, diverse characters.
"It's enjoyable to write stories where two people are guaranteed their happy ending."
When she isn't stationed in front of her laptop spilling her wayward imagination onto the page, she has her head in a book, watching a period classic, or just catching a nap in her backyard hammock.
Website | Facebook | Twitter | Instagram