Nina Crespo: We're almost to the official start of summer, my favorite time of the year. What do you like about the warmer months and what's on your list of summer fun?
Heather Hiestand: I love how endless the days seem in the summer. It's no big deal to go out for a walk or even run errands at times in the evening that would be unthinkable in the winter months. I enjoy catching up on my reading in the evenings on the deck, when it's much nicer outside than in for a couple of months, even in the Pacific Northwest. I'm looking forward to getting my son away from the screens and electronics and be outdoors. My heroine in Wild Image, Kasee Kean, enjoys the minimalist clothing that warmer weather brings, and she meets my hero on the street where he's trying to take photographs, but that short skirt creates quite an "oops" moment on the pavement!
Readers, how do you like to spend the long, lazy days of summer? If reading is one of your favorite ways to relax, Heather's contemporary rom-com is a must for your TBR pile.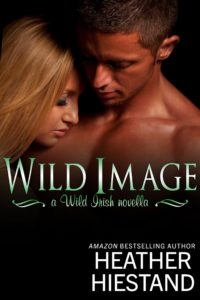 From bestselling author, Heather Hiestand, comes a stand-alone prequel to her Charisma series
Blond, bubbly, and single-minded Kasee Kean is a reality TV star, holding onto her celebrity status by the tips of her manicured fingers. Dion Hamilton is a professional photographer in search of a subject. When the two meet outside of Pat's Irish Pub one sultry spring night, sparks fly and careers are re-ignited.
Losing her mind on camera during her divorce cost Kasee her featured spot on the Ladies of Baltimore television show, but she has a plan to regain her post. A romance manufactured for the tabloids will put her back on top. But what happens when she wants her made-for-television romance with sexy Dion to be real?
Dion isn't sure what kind of person Kasee is underneath her perfect exterior, and all parts of his life aren't camera-ready. Still, he can see her vulnerability, and she does have a way of punching excitement into his life. Is this a relationship he should keep turning into cash, or is there a chance she's the one?
Excerpt
"Quick," Kasee whispered to Louise. "What do I have to do to get a picture?"
"They aren't interested."
"They want to make quick money. They all do. If I'm memorable enough…" she trailed off. "Maybe if we wait by the door? I can drape myself over anyone we recognize. That would get me in the blogs."
"Do you care if they are married or not?" Louise asked, her gaze following a town car was stopping in front of the bar.
"Why?"
"Because that's Sky Mitchell." Louise pointed at a handsome man with dark hair and tight jeans, in a crowd of others, who had just exited the town car.
"Strange that he's going in at the front. He's family to the Collinses." Kasee finger-combed her hair, refusing to second-guess herself. "Here goes."
Watching for a break in traffic, she stepped into the street, then raced across on her heels, narrowly missing the back of a motorcycle. Louise squealed behind her, but Kasee ignored her friend as she barreled straight for Sky.
The famed rocker held out his muscled arms as she attempted to hug him. He held her off, her arms wheelbarrowing in an attempt to throw them around his neck.
"Come on," she called. "Just give me a hug, Sky. It's Kasee Kean." She attempted to fling her arms upward again, but someone grabbed her around the waist and hauled her back.
The man pulling her sent her flying backward. Her right heel, stiletto thin, snapped against the rough pavement. The impact jolted her from ass to brainstem as she hit the sidewalk. Nerve endings in her hands began to scream. She glanced down and realized she'd attempted to catch herself on her hands. When she picked them up, her palms were scraped and bloody, and her nails were mere shards of their former glory.
"Sky!" she screamed, her jostled brain still on its former path. "I'm Kasee Kean. Please, I need this." Sitting there, legs spread wide apart, displaying her black silk underpants for the world to see, she began to cry.
Three men surrounded the superstar and pushed him into Pat's. Kasee stayed on the pavement, legs splayed, hands bleeding. And only then did she see photographers had crossed the street and were finally taking her picture.
About the Author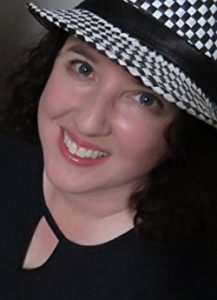 Heather Hiestand was born in Illinois, but her family migrated west before she started school. Since then she has claimed Washington State as home, except for a few years in California. She wrote her first story at age seven and went on to major in creative writing at the University of Washington. Her first published fiction was a mystery short story, but since then it has been all about the many flavors of romance. Heather's first published romance short story was set in the Victorian period, and she continues to return to historical fiction as well as other subgenres. The author of many novels, novellas, and short stories, she has achieved best-seller status at Amazon and Barnes and Noble. With her husband and son, she makes her home in a small town and supposedly works out of her tiny office, though she mostly writes in her easy chair in the living room.
Website | Blog | Facebook | Twitter | Pinterest | Goodreads
Save