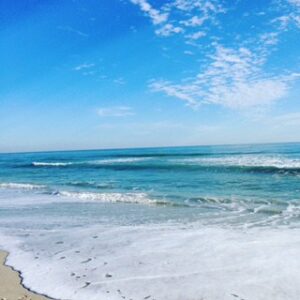 I love summer with a passion. Although I had fun shopping for winter clothes and stocking up on a few nice pairs of boots, I'm ready to get out of the cold. Dreams of blue sky, sunglasses, cute sandals, and ice-cold cocktails give me goose bumps. I've already started building my summer fun to-do list.
Here are some of the activities I'm planning:
*A weekend birthday barbecue with my favorite cupcakes for dessert
*Attending the RWA National Conference and connecting with friends as well as meeting new people
*Visiting the Library of Congress
*Traveling with my husband 
Admittedly, I could have done a couple of these things earlier this year, but something about experiencing them with the sun warming my face or with the welcome of a nice ocean breeze makes it even more special.
What about writing? Yes, I'll have a full writing schedule. In fact, I'm going to make an announcement, very soon, about who's publishing my next two contemporary series in my newsletter. Sign up for it if you're not already a VIP subscriber and be one of the first to help me celebrate the big news.
Over the next few weeks, I'm talking to authors about their summer plans and their latest books. Find your next summer read on my blog under the feature title, Nina Crespo Presents: Authors' Summer Fun. Feel free to share what you'll be doing this summer in the comment section. I'm including some video inspiration below to get you in the mood. Close your eyes. Relax. Daydream about all of the fun coming your way. Until next time….