Nina Crespo:  What's your current guilty pleasure? I know you have some!
J. L. Lora:  Anything with Nutella in it and chemistry between two characters. The Nutella because … it's Nutella. I can't explain it any other way. The chemistry because, be it a book or a show, when two characters just have off the charts attraction to each other, I can't stop reading or watching if their story grips me and doesn't let me go.
Readers, can you relate? Feel free to share your favorite characters in the comment section. J.L's new book will fit right in with your secret cravings. Check it out!
Now available from J. L. Lora!
Determined to avoid the violence that claimed her family and friends, Carissa Elliott flees her hometown with a dangerous plan. She has proof that Calum DeMateo killed her father—now she just has to catch him. To do so, she'll have to transform herself from small-town ingénue to New York crime boss.
When her path crosses with Alec McLean, the sexy stranger with whom she once shared a steamy nightclub kiss, things take an unexpected turn. Alec heads his family's criminal organization, the kind of made man Carissa should want nothing to do with. But he also has a plan to take down Calum, and the flames that flicker between them are irresistible.
Will their vengeful quests jeopardize their chance at lasting love?
Amazon | BN | iBooks | Kobo | Google Play | BAM
Excerpt
The night, with its clear Miami skies, the air fragrant with lady of the night, whispered excitement.
But not for her.
"I'm ready for a shot," Carissa yelled at her friends over the music and left the dance floor. She couldn't spend another twenty minutes getting bumped by drunks. She couldn't spend another second around a rum-breathed guy without planting her fist in his stupid, grinning face. She couldn't spend another instant listening to the grief gnawing at her stomach, jagging her nerves.
Her friend Mel caught up with her at the bar. "You OK? I know it's hard being out and all with your mom gone."
Carissa bobbed her head and ordered shots. "I'm buying." She didn't wait for Mel to respond. "I'm OK. I just need to breathe something fresher than Bacardi and mint."
Mel put her hand over Carissa's. "We can all leave if you want."
The bartender placed the shots in front of them. Carissa wanted to shout yes, let's get the hell out of here, already picturing her pajamas and the plush hotel bed. Instead, she said, "No. We can stay. I'll just rest, then we can go dance again. Bottoms up."
Mel held up a finger. "Carissa, this weekend getaway is about you. If we go back to our room, Gia may pout for a while, but she understands. She won't be mad for long."
"You think so? Look at her on the dance floor—hair flipping, that come-get-me smile—she's full on flirting. And isn't that the guy from the other club?"
Mel looked over to Gia. "Yeah, that's him. That spot was nice, but this one's sexier. Finally, Braeden recommended something classy and not some ass-shaking shack."
Carissa threw back her shot of whiskey, grimacing at the liquid lava. She shifted her feet, hoping it would ease the throbbing in her toes. Hell's flames would lick over her skin before she went back to that dance floor. People-watching sounded heavenly, safe, breathable. She held up two fingers for another round.
Mel watched her, worry lines etched on her forehead. "You know, my mom died seven years ago. I still miss her every day." The slight tremble in Mel's lips, blink-of-an-eye brief, implied a pain that never faded.
Her voice, soft and so un-Mel-like, yanked at the loosened threads of Carissa's heart. She forced back images of the hospital, the smell of antiseptic, the whoosh-click of the ventilator. Carissa shook her head.
"We all knew about Mom . . . It was inevitable. Brae was pretty great during that time, though. He stood by me like a shield."
"It kills me to admit it, but your little jerk of an ex-boyfriend makes a good friend. I'm glad he was there to protect you from the patron saint of all assholes." The fire dimmed in Mel's eyes. "But Calum. That fucker needs to die. What kind of shitty-asshole-from-hell makes a move on a woman at her mother's funeral?"
The anesthetic effect of the whiskey buzzed through Carissa's skin, numbness embracing her body. Jesus, that felt good. "Yeah, he needs to die. But who's going to do it, Mel? Us? Are we teaming up again? Is this another adventure for the Powerpuff Girls? Do you still have your costume?"
Both women laughed hard enough to blur the sadness, picked up another shot, and downed it in one move. This one would do the trick.
"Calum won't stop calling. That's why Braeden insisted I get away for a few days."
Mel leaned her elbows on the bar and rested her chin in her hands. "Tell Braeden I don't 1,000 percent hate him anymore."
It had to be the alcohol. Carissa turned her face to the sky and then looked around the outdoor lounge. "Hell has frozen over."
Mel gave her a slight shove. "Let's go dance."
"No way. If someone steps on my foot one more time, there will be blood. Lots of it."
"Ladies, you've been invited to a VIP table."
Carissa whirled around to face a tall, dark-haired man whose muscles went past impressive to downright intimidating. Dressed in a black T-shirt one size too small and tight, dark pants, the man screamed security guard.
"Not interested." Carissa turned back to Mel, whose eyes bulged in an are-you-out-of-your-damned-mind? look.
The security guard tapped Carissa's shoulder. "It's Noah's table. He says you would be more comfortable there since you're taking a break from dancing."
"The guard pointed to a roped area where a man sat watching the dance floor. She couldn't see his face. Only his thick, wavy hair. "Who's Noah?"
The guard tilted his head toward the dance floor. "The man your friend is dancing with. That's his brother at the table."
About the Author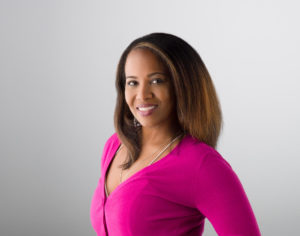 J. L. Lora was born in Dominican Republic and came to the United States just at the age of 13. Her goal in life was always to be a writer. As a child, she told stories to her family and friends and wrote fiction about historic figures. Today, her stories explore the dark side of good characters, people who are backed into corners and how they react to it. She loves strong heroines and their equally powerful love interests. She currently lives in Maryland while pursuing her dream of writing compelling, sexy, can't-put-down stories about empowered, bad-ass heroines and take-your-breath-away heroes.
Website | Facebook | Twitter | Instagram
Save
Save
Save