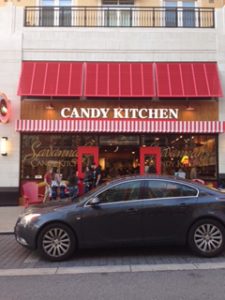 Everyone has a guilty pleasure. Those things you can't help but enjoy despite the quiet, or sometimes very loud, voice in your head, admonishing you for the indulgence. I have a long list of guilty pleasures. Salt water taffy from the candy store just up the street. Broad Axe Stout ale from the microbrewery next door. Stacking charm bracelets. Binge watching The Expanse on Syfy. I could also add books to the list, but in my opinion, they're more of a necessity and I collect them without a hint of shame.
If you're wondering about my next release, I haven't been slacking off in the writing cave. I'm working on two new contemporary series. My lovely new agent is currently finding a home for the first book I've finished. As always, if you read my blog or have signed up for my newsletter, you'll be the first to know about their progress, along with the giveaways and celebrations surrounding them.
In the meantime, I'd like to introduce you to a few of my fellow authors. They'll let you in on their guilty pleasures and also share about their new or upcoming books. I hope you'll take time to get acquainted with them and share your own shameful, giggle-with-glee indulgences.
Look for these upcoming posts under Nina Crespo Presents: Authors' Guilty Pleasures.
Until next time…
Nina
Save
Save