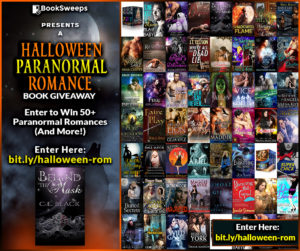 Today, I have a fun surprise that I'd like to share with you.
To celebrate the fall, I've teamed up with more than 50 fantastic paranormal romance authors to give away a huge collection of novels, PLUS a Kindle Fire to one lucky winner!
Have you read my THE SONG series? You can win one of my books from the series, plus books from other authors.
Enter the giveaway by clicking here: http://bit.ly/halloween-rom
Good luck, and enjoy!
Get your sugar rush.
Pick up DALIR'S SALVATION today!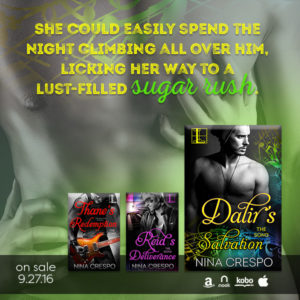 ORDER:
Amazon Barnes&Noble iBooks Kobo AmazonUK  AmazonCA  Google
Reviews:
They made me laugh, hell they even made me cry…Trust me on this one guys this novel is one that you don't want to miss out on. (read more)
This is the type of read you have to have! (read more)