Blitz week for REID'S DELIVERANCE was a blast. I hope you had time to join in and celebrate. If you didn't, no worries. Here's a brief recap of a few of the things that you possibly missed.
Guest posts and reviews:
Archaeolibrarian~Well written and well paced, this is an enthralling book that will keep your attention from page to page. This is definitely a series that I want more of! Definitely recommended.
She Hearts Books ~I so love the premise of this series by Nina. 
Lynn's Romance Enthusiasm ~ Our author gives her readers an ending that will have you smiling.
Smexy Books ~ Genuine characters, clever intrigue and fierce action were secret ingredients to make this novel a winner. 
Just Contemporary Romance: What I Learned as I Traveled Time
USA Today HEA: Nina gets hero advice from her fellow authors.
Fresh Fiction: Nina Crespo's Top 5 Office Must-haves
Ultimate Hero vs Hero Contest: Tuesday, March 22nd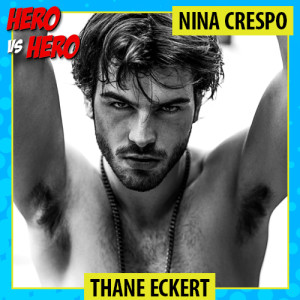 Thank you! THANE made it to Round 2! He needs your next vote to survive. Click HERE and vote for THANE. There's no limit on how many times you can vote. Feel free to spread the word! Vote for THANE!!!
Book Trailer Premier: THANE'S REDEMPTION
Enjoy this sexy clip featuring Thane and Celine. A big thank you to the talented Juliette Cross for assistance in creating the trailer for this book. Find it HERE on YouTube and share!
DALIR'S SALVATION, THE SONG 3, September 2016
I'm excited about this last book in The Song trilogy. I can't wait to show you the cover. Words of warning: Have ice and a fan handy when you attend the cover reveal celebration. I'll make the announcement here and on my other social media outlets.
Sign up for my newsletter and enjoy special announcements, excerpts and giveaways for subscribers only. Thank you for reading my books and bringing a smile to my day. Big virtual hug for everyone!