JOIN MY BLITZ CELEBRATION!

I'm often asked what was the driving motivation for The Song series. I must confess,  I have a thing for superheroes. The heroes in this series are my
version of them. The combination of having a special power, fighting for the greater good, personal sacrifice and love appeals to me. I also love music which is another of the themes in the books. Hot guys in a band. I couldn't resist. What was I listening to while writing REID'S DELIVERANCE? A bit of everything. Rock, country, pop. I'm sharing some of my favorite songs and artists in interviews on my tour.
I'm hard at work, adding the final touches to DALIR'S SALVATION, The Song 3. It releases in September 2016. If you haven't started the series, now is the time! The books are linked together, but Reid's Deliverance is a standalone novel. You'll not only meet Lauren and Reid, but you'll also get the latest scoop on Thane and Celine from THANE'S REDEMPTION.
I'm celebrating all week with giveaways and exclusive gifts for newsletter subscribers only. I'm also in an ULTIMATE HEROES Contest. My guy THANE from Thane's Redemption, The Song  needs your vote starting 15 March. Keep voting every day for him until 8 April. Look for Thane's fight card on the Kensington Publishing Tumblr Ultimate Hero page to vote! I'm sharing some of my favorite tunes to help keep Thane in fighting form on my Facebook author page. Stop by!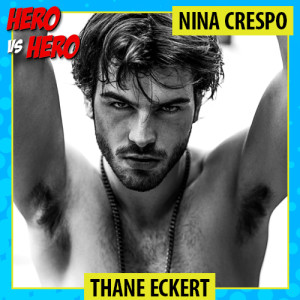 Also, don't forget to sign up for the newsletter. It will be in your inbox March 16th. I also hope you'll pick up and enjoy your copy of REID'S DELIVERANCE today. Share the big news!