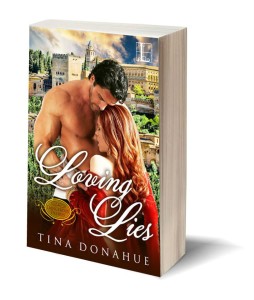 Deception knows no limits. Passion knows no bounds.
When she is kidnapped, Senorita Isabella knows the men have been sent by her uncle in a murderous attempt to control her family's fortune. But when she is rescued by a dashing and mysterious warrior, Isabella can't imagine why a stranger would risk his life for her—until she discovers her rescuer believes she's someone else….
Fernando de Zayas loves nothing more than the cry of battle. Defying death is his way of life. But when he discovers his betrothed has been kidnapped, he rushes to her aid—never suspecting that spirited beauty would soothe his warrior heart…
With her uncle's minions close on their heels, Isabella finds herself drawing closer to Fernando. But as the desire between them builds, her secret could keep them apart forever…
Excerpt
She weakened at his potent masculinity before her unease returned. Even if his manner was noble, was he also honorable? His eyes caressed and aroused, but did they belong to a man who was truly kind? Did his sensuous lips ever offer the truth? She was afraid to linger and find out. She twisted her arm, trying to free her wrist.
He tightened his grip and glanced at the orange. "I told you to eat."
"Why? Is the fruit drugged?"
He blinked, obviously surprised, unless he was acting with the same skill he'd used when posing as a fakir.
"You taste it first." She shoved the fruit at him. "Better yet, eat it all. I want none."
"Who would if it was drugged? Tell me, why would I drug your food?"
To render her helpless. During her abduction, Isabella's captors had forced her to drink a foul-tasting liquid to put her to sleep. By the time she awoke, she was in Granada, stripped, women preparing her for sale. Perhaps this man meant to violate her before bringing her back to Don Rodrigo. "You tell me."
"How could I drug an orange you have yet to peel?"
"Perhaps you put the potion on the peel."
"Are you always this disagreeable?"
"Don Fernando would know."
He stared and shook his head. "Very well, you are disagreeable and probably always have been. Eat the orange on your own, unless you want me to feed it to you."
"If you force me to eat it, your plan must be to drug me, as I want none of what you offer."
His gaze dropped to her traitorous belly as it growled for any food, even his. "What a liar you are." He took the fruit. "If I release you, will you promise not to flee?"
"Will you promise not to pursue me if I do?"
His smile was slow and filled with raw male lust. "I would run you down to the earth in a moment and take my pleasure with you."
She went dizzy at the images his words created, ones she'd overheard married women discussing. His powerful body pressed against hers. His long fingers stroking her bared flesh. His stiffened shaft plundering and arousing. She flushed with excitement and fear, while prudence warned her to respond with casual indifference. "I give you my oath not to flee."
He tapped his foot and, at last, released her wrist. Once he'd peeled the orange and separated the slices, he ate the first piece, no doubt to prove he hadn't drugged the fruit, then slipped the next between her lips.
"Eat." He drew his forefinger over her bottom lip where juice had spilled.
Her mouth tingled beneath his skilled move. She stopped chewing as he brought his finger to his lips and licked the tip slowly. Quite seductively.
"You must eat." He ran his other forefinger beneath her chin.
Her throat quivered, his touch sending waves of delight clear to her scalp. She forgot to chew, swallowed fast, and inhaled deeply as he slipped the next slice between her lips. After she'd finished the piece, he licked the corners of her mouth, catching stray juice. Her lids slid down. His tongue was wonderfully hot, his breath so sweet she had to bite back a moan. She parted her lips inviting him to slip the next slice inside her mouth. Once she'd eaten it, he offered the next slice, and the next, pausing only to stroke her cheek and throat.
His exquisite touch and playful attitude made her want far more. How she hoped he wasn't her uncle's agent. How she wished he wasn't Sancha's betrothed. As one or the other was the only possibility, the moment the last piece was in her mouth and he recaptured her wrist, she refused to move forward.
"What now?" he asked.
About the Author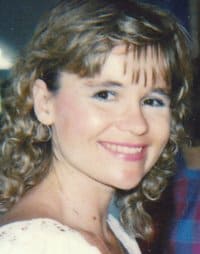 Tina Donahue is an Amazon and international bestselling novelist in erotic, paranormal, contemporary and historical romance for Kensington, Samhain Publishing, Ellora's Cave, Siren Publishing, Booktrope, Luminosity, Decadent, and indie. Booklist, Publisher's Weekly, Romantic Times and numerous online sites have praised her work. Three of her erotic novels (Freeing the Beast, Come and Get Your Love, and Wicked Takeover) were Readers' Choice Award winners. Another three (Adored, Lush Velvet Nights, and Deep, Dark, Delicious) were named finalists in the EPIC competition. Sensual Stranger, her erotic contemporary romance, was chosen Book of the Year at the French review site Blue Moon reviews. The Golden Nib Award at Miz Love Loves Books was created specifically for her erotic romance Lush Velvet Nights. Two of her titles (The Yearning and Deep, Dark, Delicious) received an Award of Merit in the RWA Holt Medallion competition. Take Me Away and Adored both won second place in the NEC RWA contest (different years). Tina is featured in the Novel & Short Story Writer's Market. Before penning romances, she worked at a major Hollywood production company in Story Direction.
Website/Blog | Facebook | Twitter | Pinterest | Goodreads