The tourist town of South Cove, California, is a lovely place to spend the holidays. But this year, shop owner Jill Gardner discovers there's no place like home for homicide. . .
As owner of Coffee, Books, and More, Jill Gardner looks forward to the hustle and bustle of holiday shoppers. But when the mayor ropes her into being liaison for a new work program, 'tis the season to be wary. Local businesses are afraid the interns will be delinquents, punks, or worse. For Jill, nothing's worse than Ted Hendricks–the jerk who runs the program. After a few run-ins, Jill's ready to kill the guy. That, however, turns out to be unnecessary when she finds Ted in his car–dead as a doornail. Officer Greg assumes it's a suicide. Jill thinks it's murder. And if the holidays weren't stressful enough, a spoiled blonde wants to sue the city for breaking her heel. Jill h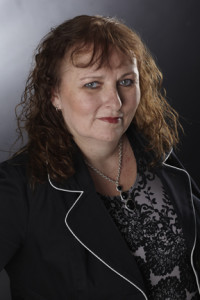 as to act fast to solve this mess–before the other shoe drops.
About the Author
New York Times and USA Today best-selling author, Lynn Cahoon is an Idaho expat. She grew up living the small town life much like the settings she now writes. Currently, she's living with her husband and two fur babies in a small historic town on the banks of the Mississippi river where her imagination tends to wander. Guidebook to Murder, Book 1 of the Tourist Trap series won the 2015 Reader's Crown Award for Mystery Fiction.
Website | Facebook | Twitter | Goodreads
---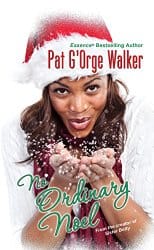 Even feisty prayer warrior Sister Betty has never seen the kind of trouble brewing at Crossing Over Sanctuary church. The financially-struggling members have until Christmas day to pay off millions in debt to The Cheater Brothers' Piece of Savings Bank. And Reverend Leotis Tom refuses to accept any of trustee Freddie Noel's sinful mega-lottery winnings. Instead, he hopes bickering church mothers Bea Blister and Sasha Pray Onn's money-raising schemes will provide heaven-sent rewards–while he renegotiates with God.
The only way Sister Betty can help Freddie save his beloved church is to open the reverend's eyes to his congregation's history of wildly unholy–but profitable–secrets. . .and stay two steps ahead of the mothers' "Geriatric Mafia." Between scandal and near-disaster, Sister Betty will need all her faith to prove that blessings in disguise are blessings nonetheless. . .
About the Author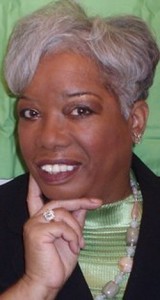 Pat G'Orge (pronounced Gee-or-jay) – Walker is in a league of her own. This accomplished Christian author and comedienne has an amazing mind and talent for turning her observations of church life into gems of sidesplitting humor. It is her own special gift from God that enables G'Orge-Walker to depict the often ridiculous antics of church folk without subverting the Good News or watering down the potency of its message.
Pat G'Orge-Walker has paid a high price for the ever-present smile on her face. This Mt. Vernon, New York PK (preacher's kid) has survived a raging house fire; a violent assault; a car crash that mangled her body and a viral infection that left her temporarily blinded. Through it all, Pat quietly soaked in material from her father's Baptist congregation and her mother's Pentecostal assembly to create the stories that keep readers and audiences howling with laughter. Pat is a 'kept woman' whose life is held firmly and safely in God's hand. Mercy and compassion season every word spoken or written by Pat, who makes her story palpitate in the hearts of people who readily relate to victory over adversity.
The First Lady of Gospel Comedy forges a successful career as author and comedian. She has paved the way for many others in both fields. Pat's storytelling is likened to Zora Neale Hurston's folklore'a documentation of  American culture and church life in literature.