Blue Reynolds has nabbed his fair share of criminals—with and without the help of his alluring half-fairy partner Isabella Davis—but this one is proving to be more slippery than most.
As Blue and Izzy investigate who might have wanted a lowly intern dead—and why—they begin to uncover a diabolical plan that could put both of their lives in danger…and unearth shocking secrets that stretch deep into Blue's shadowy family history.
Now available!
Amazon | BN | iBooks | Kobo | GooglePlay
About the Author
J.A. Kazimer is a writer living in Denver, CO. Books include The Junkie Tales, The Body Dwellers, CURSES! A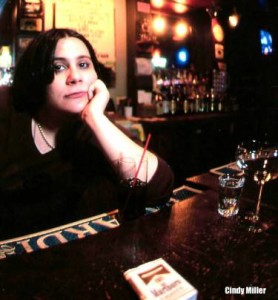 F***ed-Up Fairy Tale, Holy Socks & Dirtier Demons, Dope Sick: A Love Story, SHANK, Froggy Style: A F***ed Up Fairy Tale, The Assassin's Heart & The Fairyland Murders: A Deadly After Ever Mystery, Book 1 and The Lady in Pink: A Deadly Ever After Mystery, Book 2. Forthcoming novels include: The Assassin's Kiss in 2016.
When Kazimer isn't looking for the perfect place to hide the bodies, she spends her time surrounded by cats with attitude and a little puppy named Killer. Other hobbies include murdering houseplants, kayaking, snowboarding, reading and theater.
In addition to studying the criminal mind, Kazimer spent a few years spilling drinks on people as a bartender and then wasted another few years stalking people while working as a private investigator in the Denver area.
J.A. is giving away a Kindle copy of The Fairyland Murders. Just enter your email for  a chance to win. Winner selected November 19.

a Rafflecopter giveaway