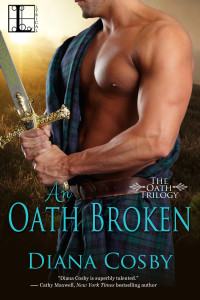 Bound by honor to save a country they love …
The bastard daughter of the French king, Marie Alesia Serouge has just
one chance at freedom when she escapes her captor in the Scottish
highlands. A mere pawn in a scheme to destroy relations between France
and Scotland, Marie must reach her father and reveal the Englishmen's
treacherous plot. But she can't abandon the wounded warrior she stumbles
upon—and she can't deny that his fierce masculinity, Scottish or not,
stirs something wild inside her.
Colyne MacKerran is on a mission for his king, and he's well aware that
spies are lying in wait for him everywhere. Wounded en route, he escapes
his attackers and is aided by an alluring Frenchwoman…whose explanation
for her presence in the Highlands rings false. Even if she saved his
life, he cannot trust her with his secrets. But he won't leave her to the mercy of brigands, either—and as they race for the coast, he can't help but wonder if her kiss is as passionate as she is.
With nothing in common but their honor, Colyne and Marie face a dangerous journey to safety through the untamed Scottish landscape—and their own reckless hearts…
Click HERE to enjoy an excerpt of An Oath Sworn, book #3 of The Oath Trilogy.
Amazon | Amazon CAN | Amazon UK | Amazon GER | BN | Kobo | GooglePlay
About the Author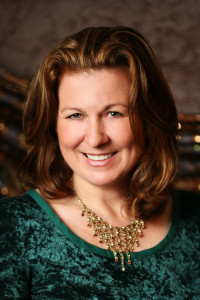 A retired Navy Chief, Diana Cosby is an international bestselling author of Scottish medieval romantic suspense.  Her award-winning books are translated in five languages.  Diana has appeared at Lady Jane's Salon, in NYC, and in Woman's Day, on USA Today's romance blog, "Happily Ever After," MSN.com, and in Texoma Living Magazine.
After retiring as a Navy Chief, AGC(AW), Diana dove into her passion – writing romance novels. With 34 moves behind her, she was anxious to create characters who reflected the amazing cultures and people she's met throughout the world.
Her years of living in Europe inspired Diana to write in the medieval time frame.  After watching the movie Braveheart and with her passion for writing complex plots, the idea for the MacGruder brothers series was born.
With the release of her 1st book in her new Scottish medieval The Oath trilogy, An Oath Taken, which hit bestseller lists in Canada and the United Kingdom, she's now preparing for the release of the e Box Set of the MacGruder Brothers series on February 24th, and the last two books in The Oath trilogy, An Oath Broken – 22 June, and, An Oath Sworn – 23 December, 2015!