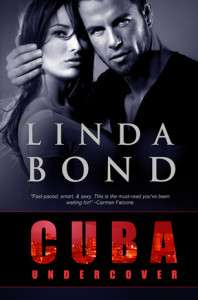 Successful TV reporter Rebecca Menendez *always* plays by the rules. But
when she's kidnapped by a fierce–and fiercely *handsome*– rebel claiming to
need her help, her carefully constructed world crumbles. Nothing could
have prepared her for being taken hostage, or for what her intriguing captor offers in return…
Antonio Vega has spent every day of his adult life dreaming of avenging his
father's murder. With his sister's life also in jeopardy now, Antonio isn't taking
any chances–he *needs* the sexy reporter's help. But once he and
Rebecca sneak it into Cuba, they're immersed in a world of corruption,
deceit, and betrayal. It's a deadly game… with no rules – and few winners.
Despite their opposing goals, and in spite of the political chaos and life-threatening danger erupting around them, something unexpected begins to materialize. Something that might give the reporter and the revolutionary an even bigger reason to survive. Something that feels dangerously like *love*.
Buy the Book
Note from the Author
Cuba Undercover is based on my real life love story. I met my husband while on assignment in Cuba in 1995. Here's a link to a photo gallery: http://www.lindabond.com/#!photos–videos/c1eh3
About the Author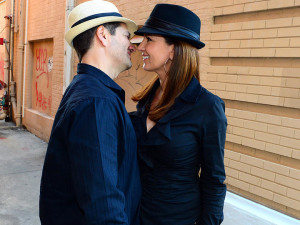 Author Linda Bond has worked as a television news reporter and anchor in Fort Myers, Orlando and Tampa Florida. She writes every day, under deadline, but has always loved losing herself in a good fiction story. Her love for writing fiction actually started in high school, but a thriving, busy professional life, along with five kids kept her busy for many years.
Entangled Publishing is releasing her second romantic adventure, Cuba Undercover, July 14th 2015.
Her debut Alive at 5 received rave reviews and won numerous writing awards.
She has also won 12 Emmy awards, a Florida Bar award and Edward R. Murrow award.
This former baton-twirling beauty queen from the deep south, now lives in Tampa Florida, with her husband, adopted son from Cuba, two daughters and one stubborn Bulldog named Sanford.