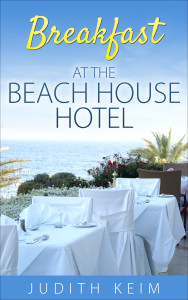 When Ann Rutherford's husband dumps her for the bimbo in his office, unfairly leaving her without a home or a job, she reluctantly joins forces with Rhonda DelMonte to convert Rhonda's Florida seaside estate into the small upscale hotel it once was. Ann, quiet and reserved, is no match for brash, bossy Rhonda, who left the family's New Jersey butcher business after she won the lottery. Amid their struggles to succeed, The Sins of the Children, a soap opera, films a number of episodes at the hotel and things get complicated in unexpected ways when Ann falls for Vaughn Sanders, the star of the show.
About the Author
Judith Keim was born and raised in Elmira, New York, and now makes her home in Idaho with her husband and long-haired dachshund, Winston, and other members of her family.
Growing up, books were always present – being read, ready to go back to the library or about to be discovered. Information from the books was shared in general conversation, giving all of us in the family a wealth of knowledge and a lot of imagination. Perhaps that is why I was drawn to the idea of writing stories early on. I particularly love to write novels about women who face unexpected challenges with strength and find love along the way.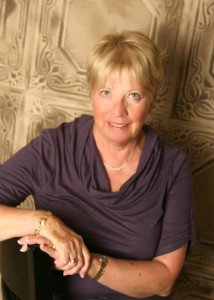 As J.S. Keim, she write children's middle-grade stories. She loves writing about kids who have interesting, fun, exciting experiences with creatures real and fantastical and with characters who learn to see the world in a different way.
Judith's publishing credits also include a story in Chicken Soup to Inspire a Woman's Soul and a story in Belle Book's Mossy Creek Series – A Summer in Mossy Creek. Some of her stories have finaled in RWA contests and three of her children's stories have been published in magazines – Highlights for Children, Jack and Jill and Children's Playmate.