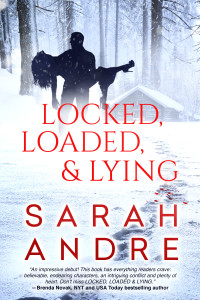 He might be innocent. Or he might be very, very guilty…
Olympic skier Lock Roane was on top of the world: smashing Alpine records, collecting medals, and basking in both the love of a nation and his beautiful heiress girlfriend. It all comes crashing down after Lock discovers his girlfriend had an affair—then awakens from a drunken bender covered in her blood. Given his history of violent blackouts, it's not a big leap for him to believe he did kill her.
On the eve of his murder trial he saves the life of a car accident victim, not knowing she's his biggest media nemesis. And when Jordan Sinclair regains consciousness, she'll lie through her teeth to keep it that way.
Jordan is out of options and out of time. To satisfy her blackmailer, she needs the inside scoop (and its tabloid cash reward) on Lock Roane. An attraction to the arrogant athlete was not part of the plan. Neither is trying to find out what really happened that night.
Now Jordan risks everything—including her life—to help Lock. But the more they discover clues pointing to someone else with a motive, the more Lock is also unraveling all the lies Jordan's fed him. Her betrayal leaves him with two options: take his chances at his murder trial or forgive the woman who's mesmerized him from the moment he saved her life.
Watch the book trailer HERE.
About the Author
If daydreaming were an Olympic sport, Sarah Andre would be buried under gold medals! Seriously. She lives in serene southwest Florida with her husband and two very naughty Pomeranian boys, Bo and Taz.
When she's not writing, Sarah is probably sneaking chocolate, exercising or reading novels. She loves connecting with readers, stop by and say hello!