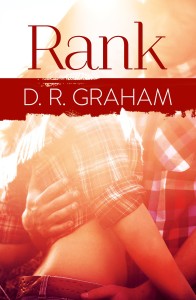 RANK by D. R. Graham
the best bucking bulls are rank…and so are the cowboys who ride them
I exhaled and slid Shae-Lynn's pink armband over my forearm. I kissed it, then did a prayer before climbing into the chute. "This isn't about you anymore. I got something to prove."
Rodeo is all Billy Ryan and his brother Cole have ever known — until one deadly wreck changes everything. With their mom requiring full-time care and Cole dealing with his own demons, Billy needs to step up to take care of his family. So he walks away from his future as a champion bull rider. Convincing himself he didn't quit because he lost his nerve…
Barrel racer Shae-Lynn, the sweet good-girl-next-door, grew up with the boys on the rodeo circuit. She's the only person who knows Billy better than he knows himself. She could help him get back in the ring, but there's a limit to how many times she'll watch him make the same mistakes. Especially when it comes to her heart.
When Cole's gambling debts get out of control and the bills at home pile up, Billy has no choice but to enter a winner takes all bull riding event. He needs Shae-Lynn by his side, but that isn't going to happen unless he figures out a way to cowboy up and prove he's good enough for a woman like her.
See more at http://www.harperimpulseromance.com/books/rank/#sthash.2xKeszrk.dpuf
About D.R. Graham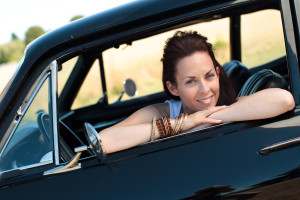 D.R. Graham is the author of RANK & the BRAMPTON BEACH series (Summer 2015) for HarperCollins, and the NOIR ET BLEU MOTORCYCLE SERIES for Entangled Publishing. She worked as a social worker with at-risk youth for seven years before becoming a therapist in private practice. The clients she works with are children and teenagers and her novels deal with issues relevant to young and new adults in love, transition, or crisis. She is also an award winning columnist for the Richmond News. She currently lives in Vancouver, British Columbia with her husband.
Website – http://www.drgrahambooks.com/books.html
Facebook – https://www.facebook.com/drgrahambooksauthor?ref=hl
Twitter – https://twitter.com/drgrahambooks
Pinterest – http://www.pinterest.com/drgraham/