A paranormal category romance from Entangled's Covet imprint… an Amazon KindleBigDeal selection for just 99 cents through March 28!
Contractor Storm Morgeaux is trying to keep her business afloat and not sleep with the hot-'n'-sexy new client, Dr. Nathan Davis. Adding to her troubles is the fact she accidentally released a series of dark spells. Now evil warlocks are after her family, and she has no idea who she can trust.
Nathan's biggest concern is getting his pediatric surgery center up and running. Still, his stunning new contractor provides plenty of distraction–until she sets off his Paladin medallion. A warlock is near. Nathan's first responsibility is eliminating the woman who wields new and dangerous magic. But something about Storm calls to him. She's mysterious, sexy, and downright irresistible, but most surprisingly, his.
Without the spells, Storm must learn to trust her new abilities. But can she trust the man who's torn between loving her…and killing her?
About the Author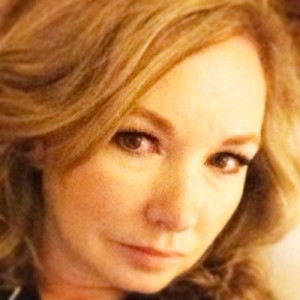 Dawn wouldn't necessarily call herself a bayou girl, (A New Orleans lady sounds better, though it may not be true. LOL) but she does have the occasional gator park itself in her front yard. She's not so much worried about the gators as much as she is about the snakes. (shivers)
Give Dawn anything chocolate and she'll be your friend for life. When she isn't fishing, golfing, writing or reading, you can find her on the beach or watching her favorite television shows such as Game of Thrones, True Blood, Supernatural, Hell on Wheels, and pretty much any home renovation show she can find.
Dawn loves writing contemporary and paranormal romance, but she loves reading everything with a HEA ending.
Find Dawn on FB, Twitter & Instagram all under her name Dawn Chartier